Next Event
Rapid Innovation Development with Generative AI
The beginning of human intelligence augmentation
On Sep 28, we are sharing
The Keys to Rapid Innovation Development with Gen-AI

How "Generative AI" and "Prompt Framing" works.

Why BlueCallom.AI is ushering in a new era in
"Human Intelligence Augmentation Technology."
How you can manage a rapid AI Adoption

WHO
Innovation managers and executives
WHAT
How Generative AI can amplify your team's ingenuity level by order of magnitude and accelerate innovation or business transformation development by over 30x 
WHEN
September 28, 09:00 – 10:30 CEST
WHERE
Online  |  Details & Registration
Online Event
EU/ASIA 
Sep 28, 2023
09:00 – 10:30 CEST (Europe)
08:00 – 09:30 GMT (UK)
14:00 – 15:30 ICT (Vietnam)
15:00 – 16:30 SST (Singapore)
16:00 – 17:30 KST (Korea)
YOUR QUESTIONS UP FRONT
If you have SPECIFIC QUESTIONS or want us to address a SPECIFIC TOPIC,
let us know up-front by sending us your thoughts.
Get your event access key
Even if you can't join now, you should register to get access to the recording.
AGENDA / CONTENT
Rapid Innovation Development with Generative AI
In this 90 Minute online event, we show you how any conventional innovation process and any conventional innovation method will get displaced with Generative-AI. How is the Generative Pre-Trained Transformer (GPT) changing the innovation landscape, and what is GPTBlue special contribution. And the beginning of true "Human Intelligence Augmentation" with the fusion of AI and Neuroscience.

---
The topics include:
The Keys to Rapid Innovation Development with Gen-AI


– Creating Large-Scale Innovation concepts in days.
– 90% of administrative work get delegated to an AI system.
– Collapsing research time to 1-5% of the original time needed.
– Reducing time for decision making processes by more than 50%.
– Significant amplification of human ingenuity.
– Reducing the time to innovation ROI from 7 to 10 years to 3 years or less.

How "Generative AI" and "Prompt Framing" works.


– Does everybody needs to become a prompt engineer?
"We cannot expect everybody to learn AI-speak
But we can expect AI to understand everybody"
– Prompt Framing(TM) is a new BlueCallom product


Why BlueCallom.AI is ushering in a new era in
"Human Intelligence Augmentation Technology."


– The fusion of neuroscience and artificial intelligence led to new discoveries
   It is now possible to stimulate the brain beyond its regular capacity
– Impact on: the future of work, and shortage of skilled worker


How YOU get to rapid AI Adoption with BlueCallom


– Rapid AI-Adoption is key these days. Never in human history people
   see faster adoption or became a follower faster than today.
– AI-Horizon Blaster is a new product from BlueCallom
Built on the principles of innovative thinking
Processing concepts in light speed
Creating AI solutions in hours
– We show you how we create Gen-AI solutions in hour
---
TAKEAWAY
Understand why AI is probably the most significant tool to get an innovation or transformation job done with a very high success probability. 

How an innovation or transformation team can now move from hoping to find an exceptional solution, to consciously creating breakthroughs in a guided and therefore repeatable manner. 

That innovation to market execution is the real deal for innovation success and why Generative AI also here unfolds exceptional improvements.

How large scale innovation was created with BlueCallom.AI. Six concept innovation examples. 

How to organize an internal pilot for rapid AI adoption, and grow it to making a serious difference to your company, its market and its shareholders.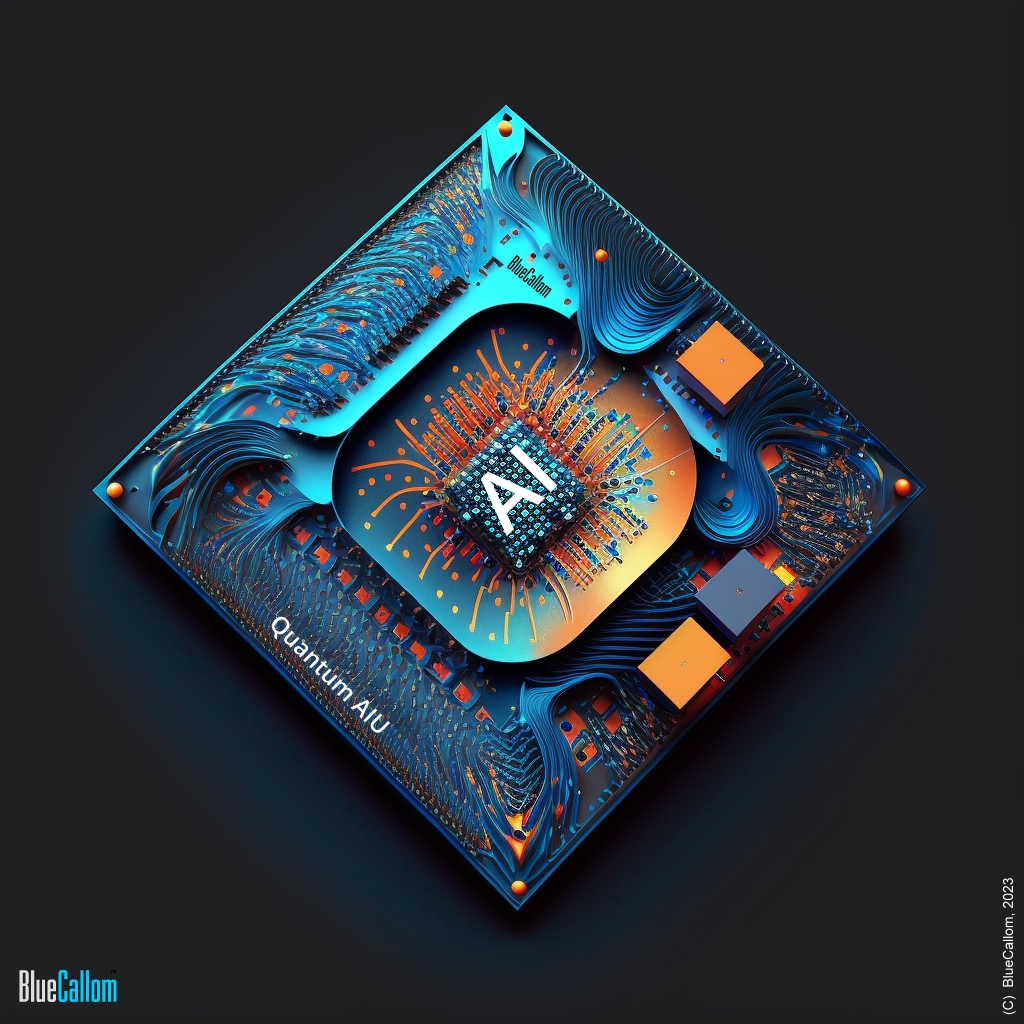 This piece of art is symbolizing the powerful vision of AI-Adoption
It was created in 3 minutes with Mid Journey
.
You will get everything you need to pilot your rapid AI-Adoption, Innovation or Business Transformation
Team training

Innovation Framework

Software license
Speakers:
Christian Weh
VP Products


Axel Schultze


CEO  BlueCallom
Audience:
Innovation Executives

Innovation Team Leaders

Innovation Managers

Innovation Team Members